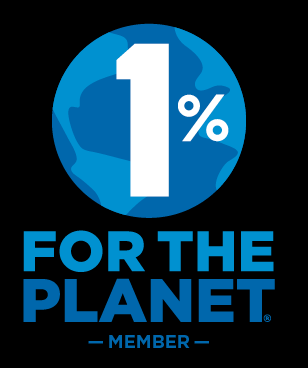 Learn More about the 1% Program
Click the button below to visit the 1% for the Planet website and learn more about the member companies that are taking responsibility for the health of our planet by investing in environmental non-profits creating positive change.
You can be a change maker too by purchasing products with the 1% for the Planet logo!
2018 Recipient Announced!
The recipient of our second 1% for the Planet donation is the new Cold Regions Living Shorelines Community of Practice (CoP).  The Coastal Zone Canada Association is leading the CoP initiative and the website is being hosted by the Ontario Centre for Climate Impacts and Adaptation Resources.  The CoP is an interactive online community intended to encourage communication, information sharing and knowledge-exchange across members to develop, support and steward the effective use of living shoreline ideas and principles in a temperate North American climate.
2017 Recipient

The first recipient of our 1% for the Planet donation was the Conservation Halton Foundation.  Visit the link to learn more about their watershed stewardship initiatives, educational programs, and habitat protection initiatives.
Apply to Receive a 1% Donation in 2019
Environmental Non-government Organizations (ENGO) are encouraged to apply to Zuzek Inc. for our next 1% donation in 2019. Send an email to Zuzek Inc. telling us how you would use the donation to support the programs of your ENGO. The current application period ends May 31, 2019. If you have any questions or would like to discuss this donation program further, please contact us at pzuzek@zuzekinc.com.